Select Preferred Delivery Date
Birth is hard to plan. Our delivery team will reach out as the date approaches to make scheduling easy.
We deliver on Sundays, Tuesdays, & Thursdays 4-9pm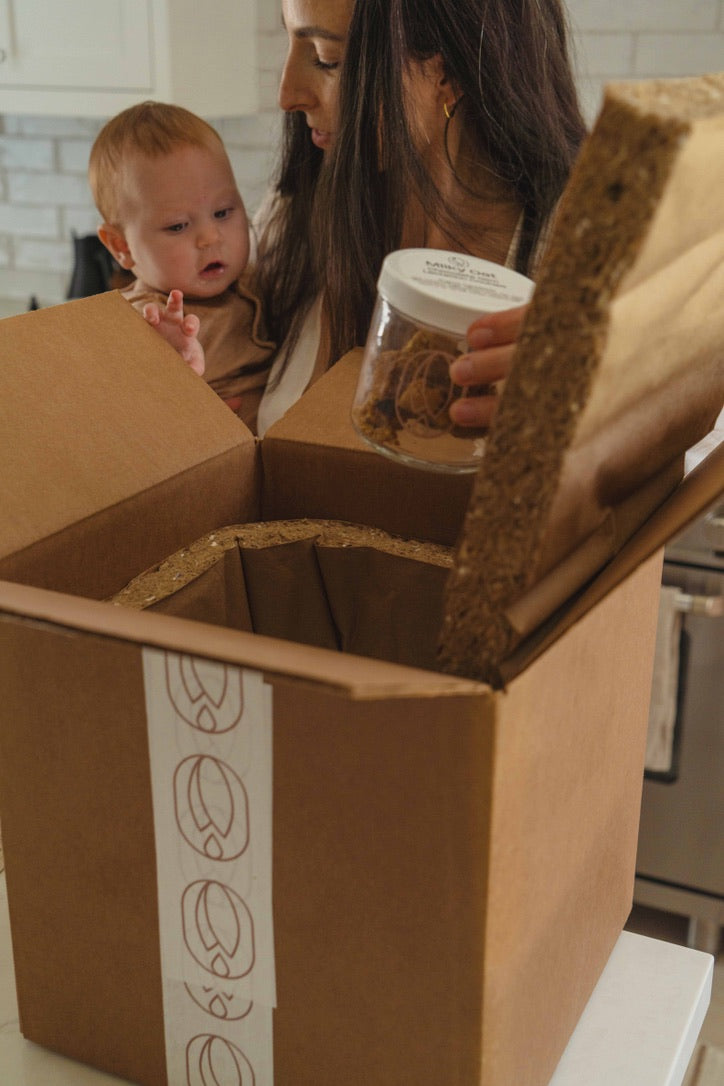 2 day trial became 6 week commitment
In anticipation for my postpartum period, I elected to trial Milky Oat for 2 days. To be honest, I was a bit skeptical (would something like this really be worth it?) but upon arrival, I realized Milky Oat was special. Most importantly, the meals, snacktations, and sipping beverages were delicious. Each item was well seasoned, flavorful, and nourishing. Secondly, the packaging was thoughtful, simple, and beautiful. The act of opening the food and drinks felt like a ritual and reverence (to myself) in and of itself. Thirdly, I really appreciate that Milky Oat is focused on waste reduction and recycles all their packaging. Lastly, while I enjoy and appreciate frozen or bulk food services, Milky Oat is fresh. I know I will appreciate not having to think about defrosting food items and having fresh food on hand. Needless to say, I signed up for a 6 week meal plan after the 2 day trial. I hope this company expands and grows and postpartum women/individuals realize that focusing on your nourishment and healing during this sacred period is important and worth every penny.
Exceeded my expectations
Everything in our trial has been so delicious. I absolutely love how thoughtful and intentional the team is about every aspect of Milky Oat. I keep thinking "I can't believe this exists" and feel so fortunate I can take advantage of this service. Excited to sign up for the weekly program!